P.O. Box 617 | Lancaster, TX 75146
ROOFING CONTRACTOR - DALLAS, TX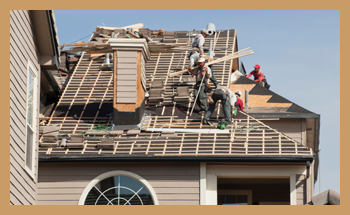 ROOF INSPECTION & ESTIMATES
There are many important components to examine when inspecting a roof. A comprehensive professional inspection is necessary to thoroughly inspect your rooftop, attic and drainage. We then provide a detailed report of the condition of your roof and any repair recommendations and estimates.
ROOF REPAIR
There may be many reasons why your roof may need repairs such as leaks, improper installation, severe weather and more. No matter what the problem, it is imperative to address any issues with your roof before they become much larger. We can repair any style roof from shingles to flat roofs. If a roof does not get the necessary repairs in time, it can end up costing hundreds or even thousands of dollars in repairs and damages. With all repairs, we work on a three-step process.
ROOF INSPECTION
Our expert will carefully evaluate every inch of your existing roof. Our detailed inspection ensures identification of any additional concerns that may not be visual or part of the initial problem.
IDENTIFY PROBLEMS & EVALUATION
Once the inspection is complete, we will thoroughly evaluate the extent of the damage. We also ensure we identify the cause of the problem to prevent future damage.
RECOMMEND SOLUTIONS
We make sure you are aware of all your options to repair your roof. Often there can many decisions to make. Our expert will make sure you understand each option and help you make the best decision.
ROOFING PRODUCTS
Flat Roofs
Metal Roofs
Wood Roofs
Asphalt Shingles
Tile Roofing
"I would totally recommend their services. I have known them for 6 years and integrity is at the fore front of all they do. In the last 4 years they have had to replace our roof twice (gotta love a good Texas hail storm). The last time was as we were selling our home. We were the first ones in the neighborhood to have our work completed and Cody worked alongside our insurance adjuster so nothing was missed. Cody and his crew are very professional but also down to earth which makes them so very easy to work with. You will enjoy your experience working with this company."